Galapagos is renown for it's spectacular diving; boasting large schools of hammerheads at Wolf and Darwin Islands, sunfish, seals, penguins and rare marine iguanas. It's also pretty much 'the land that time forgot' as far as land attractions and wildlife goes too.
Highlights include the trek to the top of Bartomole Island, with its lava cacti and mars-like landscape, and the infamous Giant Galapagos Tortoise in the highlands of Isabela Island (less touristy than the Charles Darwin Research Station on Santa Cruz). These tortoises were almost hunted to extinction in the 19th century and now roam free in a small 'park'.
Galapagos tortoises can grow up to 1.8 metres (6 feet) from their head to their tail, and 1.2 to 1.5 metres (4 to 5 feet) across their shell. Their life expectancy is around 100 years in the wild, and 150 years in captivity.
Fun Fact: "Harriet" the tortoise lived until she was 170 years in Australia Zoo. In 1835 Charles Darwin collected her (supposedly from Santa Cruz) and took her to England. Eventually she was transferred to Australia by Darwin's friend, John Wickham, to enjoy a sunnier climate.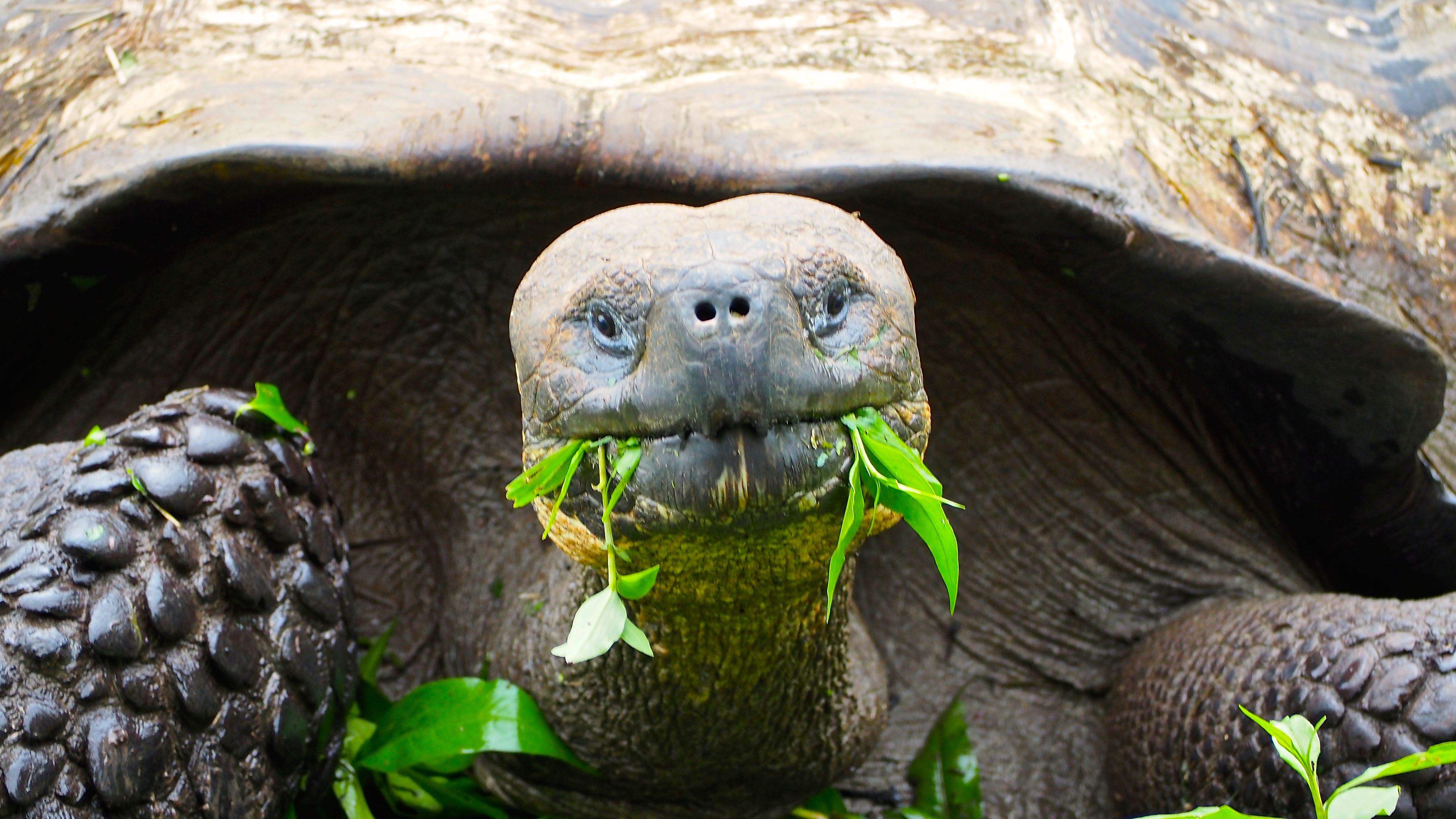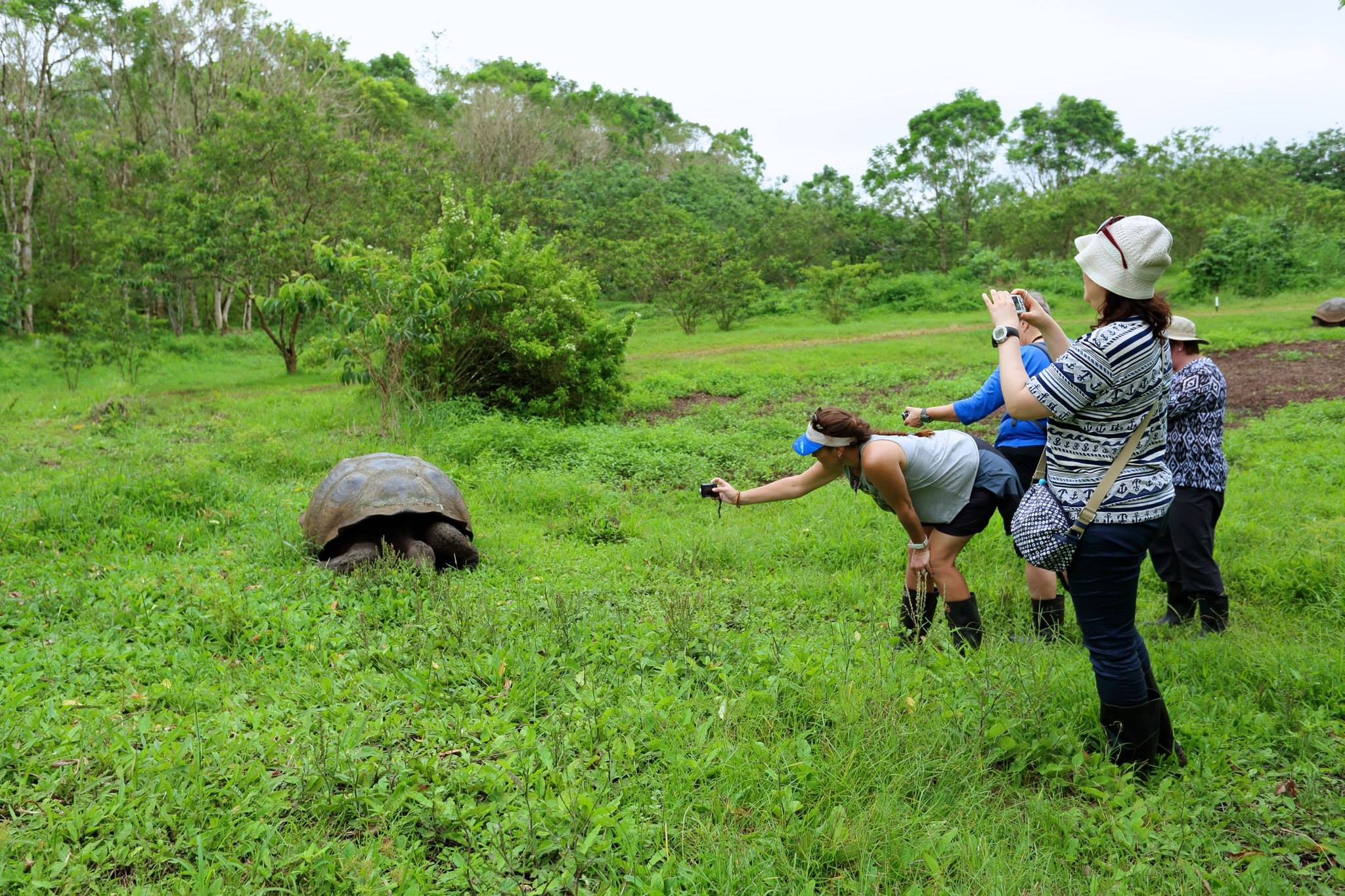 Next, from Isabela Island, take a boat ride to Vicente Roca cove  and get up close with flightless cormorants, turtles, Galapagos penguins, and many species of birds and reptiles. It truly is a highlight of any trip to the Galapagos.
Diving this site is spectacular too – look out for schools of glass fish, red lipped bat fish, seahorses, seals and the elusive Mola Mola (sunfish).
Diving: Land VS Liveaboard?
There's no contest really. If you want to dive Wolf and Darwin Islands – a liveaboard is the only way to go. Galapagos Sky is one of only a few dive boats that journey to these islands and, when I dived in December 2014, the crew was easily some of the best I've travelled with—courteous, friendly, knowledgeable and super safe, I couldn't fault them. The food was top notch too.
More time? Then, I recommend spending another week here. Dive and land cruise operators are crammed along the harbour fronts of San Cristobal and Santa Cruz islands. Chance a last minute land cruise, but liveaboards should be booked in advanced.
Another 'problem' will be getting past the seals and iguanas. This is their backyard and they've been known to sink many a small boat in the harbour due to combined weights! Check out the wire meshing around the boats in the harbour – a good seal deterrent!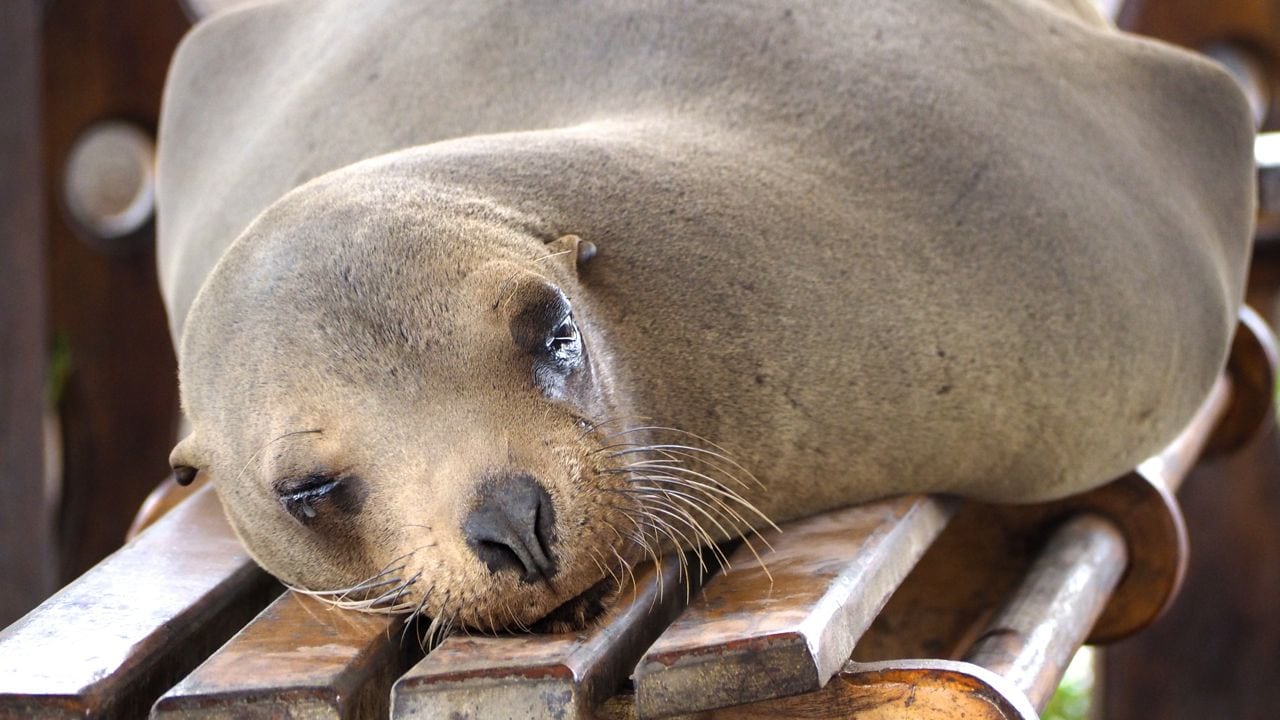 *for more info about what it's like to dive the Galapagos, or other amazing dive sites around the world, check out my dive articles in UK's DIVER magazine. Link here.