The Incredible Adventures of Cinnamon Girl by Melissa Keil
"Wow, wow, wow. I haven't been this excited about finishing a book for a long time, so thank you Melissa Keil for this ripper of a story."
The Incredible Adventures of Cinnamon Girl follows 17 year old Alba who likes her life just the way it is – she lives behind a family-owned bakery (and works there occasionally), plus loves hanging out with her school group of friends and drawing comics.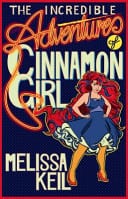 When the 'end of the world' threatens her small town life, an old friend returns (gorgeous, with abs of course!) and her best friend goes off the rails (gorgeous, with abs… we suspect) – Alba's life suddenly goes from cosily predictable to abnormally chaotic. Not to mention she's almost finished school and hasn't a clue what she's going to do afterwards.
Melissa Keil really knows how to make her characters zing off the page – and we're talking fireworks exploding over the Sydney Harbour Bridge – type of zinging. The witty dialogue and quick exchanges between Alba's main group of friends is refreshing, plus each character has their own quirks. No clichés here.
The plot is secondary (but the characters more than make up for it). It's a coming of age story following an exceptionally talented graphic artist who's just trying to work out what to do next. As for boys – these have always been far from Alba's mind – who needs that kind of complication when you have fun friends to hang out with and a best friend who is always there for you?
No spoilers here, but needless to say Alba has some decisions to make. Along the way we get an insight into small-town teenage angst that is both funny and realistic. Ed is one of the most original teen boys I've read for a long time.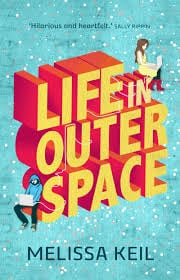 Melissa Keil won the Text Prize in 2013 for Life in Outer Space. It was also shortlisted for a Gold Inky Award (2015) and CBCA Book Award of the Year (Old Readers) (2015). She shows off her talent once more with her second novel. I liked Life with Outer Space, but I loved The Incredible Adventures of Cinnamon Girl.